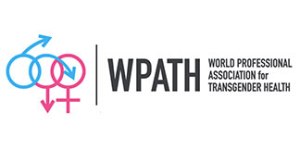 Male to female procedures
Everyone is unique, as is the transformation process! We are proud to provide an individualized plan of care for each patient.  Services provided include:
Breast Augmentation
Mastopexy
Body contouring
Facial procedures
These are outpatient surgeries.
Breast augmentation gives you the breast volume that you want but are not able to achieve with hormone alone.  The volume of the implant that can be placed is limited by the amount of chest tissue you have and how pliable the tissue is.  Very large implants will need to be staged.  
Mastopexy or breast lift and reshaping of the breasts is performed to improve the shape. 
Body contouring procedures including fat grafting, liposuction, abdominoplasty, and others are performed to feminize the body.  
Facial feminized procedures include surgical and non-surgical procedures used to feminize the face.  Non-surgical procedures include fillers to reshape the face.  Surgical procedures include rhinoplasty, cheek implants, chin implants, blepharoplasty, browlift, and others.  Individualized plans of care are provided for each patient.  
Different requirements according to WPATH are recommended to have completed prior surgery depending to the procedure you're seeking.  Surgical Requirements:
Category A: Must have received a clinical diagnosis of gender dysphoria, transsexualism, or gender identity 
disorder.
Category B: One letter of referral for surgery from a licensed mental health professional, or other health professional who is trained in behavioral health. The referral letter must include:

The individual's general identifying characteristics;
Results of the individual's psychosocial assessment, including any diagnoses;
The duration of the mental health professional's relationship with the individual, including the type of 
evaluation and therapy or counseling to date;
Clinical rationale for supporting the individual's request for surgery;
A statement about the fact that informed consent has been obtained from the individual;
A statement that the referring health professional has reviewed the WPATH Standards of Care section 
"Tasks Related to Assessment and Referral"; and
A statement that the referring health professional is available for coordination of care and welcomes a 
phone call to establish this.

Category C: Two letters of referral for surgery, dated within the past 12 months, from two licensed mental health professionals. One referral should be from the individual's psychotherapist, and the second referral should be from a mental health professional who has only had an evaluative role with the individual. Two separate letters, or one letter signed by both (if practicing within the same clinic) may be sent. The referral letters must include:

The individual's general identifying characteristics
Results of the individual's psychosocial assessment, including any diagnoses
The duration of the mental health professional's relationship with the individual, including the type of 
evaluation and therapy or counseling to date
Clinical rationale for supporting the individual's request for surgery
A statement about the fact that informed consent has been obtained from the individual
A statement that the referring health professional has reviewed the WPATH Standards of Care section 
"Tasks Related to Assessment and Referral"
A statement that the referring health professional is available for coordination of care and welcomes a 
phone call to establish this.

Category D: You must have had genital or breast/chest surgery to change gender within the past two years.
Category E: Prescription from a doctor for hormone therapy (for replacement or maintenance)
---
Breast/Chest Surgery (Category Required – A & B)
Breast augmentation
Nipple/areola complex reconstruction •
Genital Surgery (Category Required – A & C)
Clitoroplasty
Labiaplasty
Facial Reconstruction/Contouring (Category Required – A & B or A & D)
Brow lift
Forehead contouring
Chin implant and/or genioplasty
Malar (cheek) implants
Jaw and/or chin re-shaping
Lip shortening
Rhinoplasty
Body Reconstruction/Contouring (Category Required – A & B or A & D)
Fat grafting to hips, thighs, buttocks
Mons lift/mons reduction
Buttocks implant